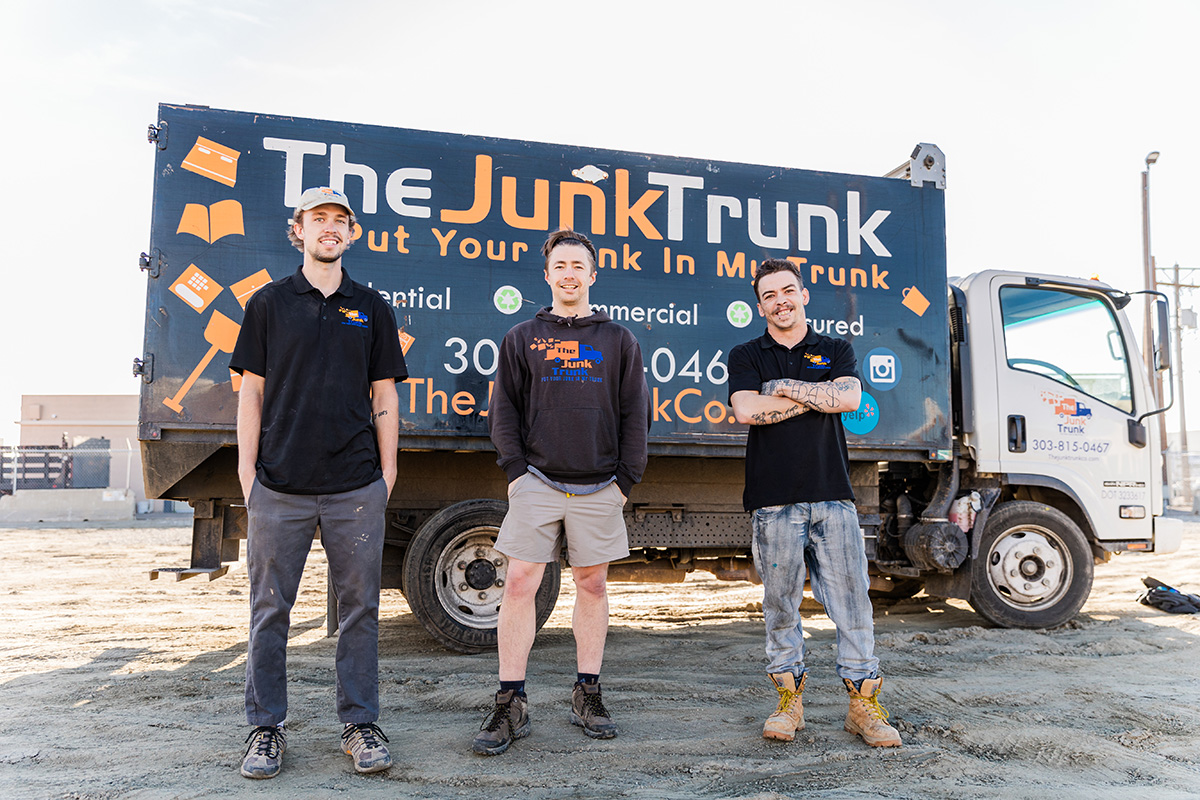 OUR STORY
WHAT IS THE JUNK TRUNK?
WE'VE COME SO FAR. YOU WOULD NEVER GUESS THAT WE STARTED OUT WITH A '90S PICKUP TRUCK.
When our Founder, Nathan Schweid, began hauling junk in 2016 with his dad's 1998 Ford Ranger pickup truck while finishing up college at CU Boulder, his vision at the time wasn't anything other than to help out his neighbors and save a few extra bucks along the way.
SEVEN YEARS LATER...
We have become a leading force within the donation pickup and junk removal haul away industry serving three major markets between Colorado and Tennessee. Our team is made up of 30 individuals who lead with our core values in mind: Presence, Environmental Sustainability, Communication and Acceptance. We are excited to continue to grow our company to service more clients and communities – thank you for putting your Junk in our Trunk!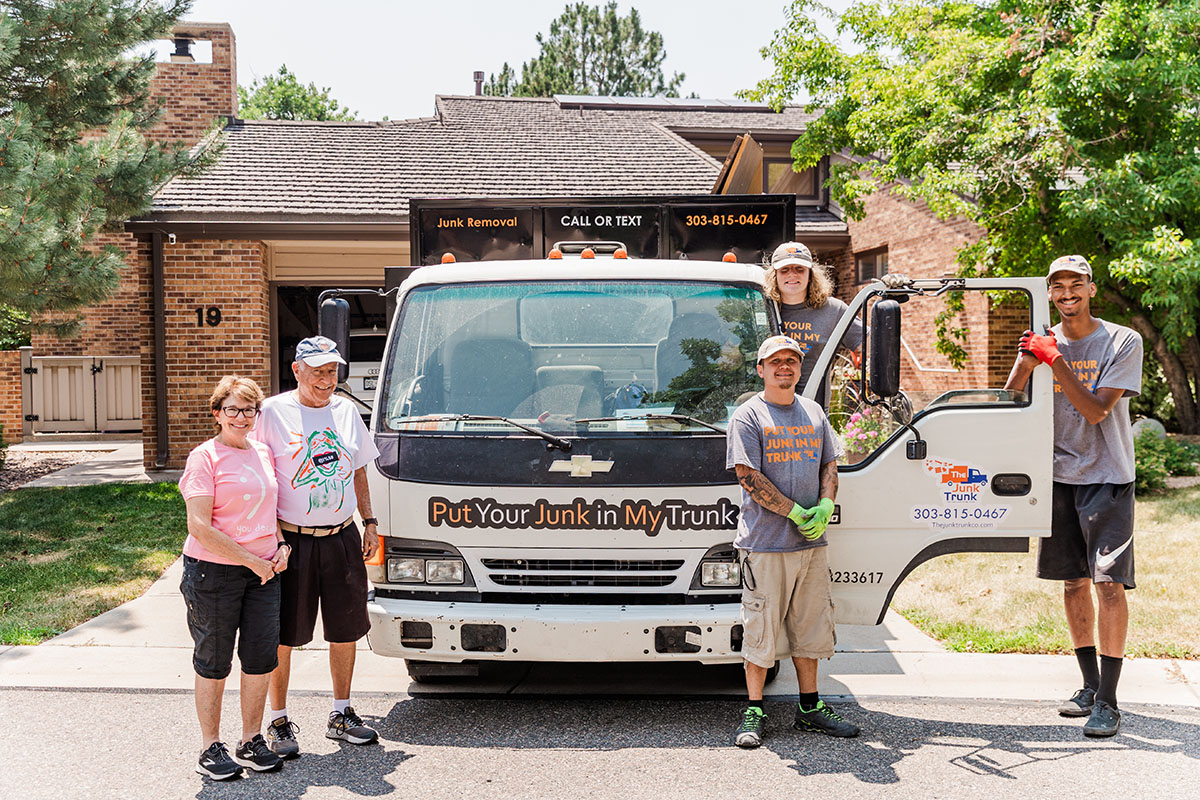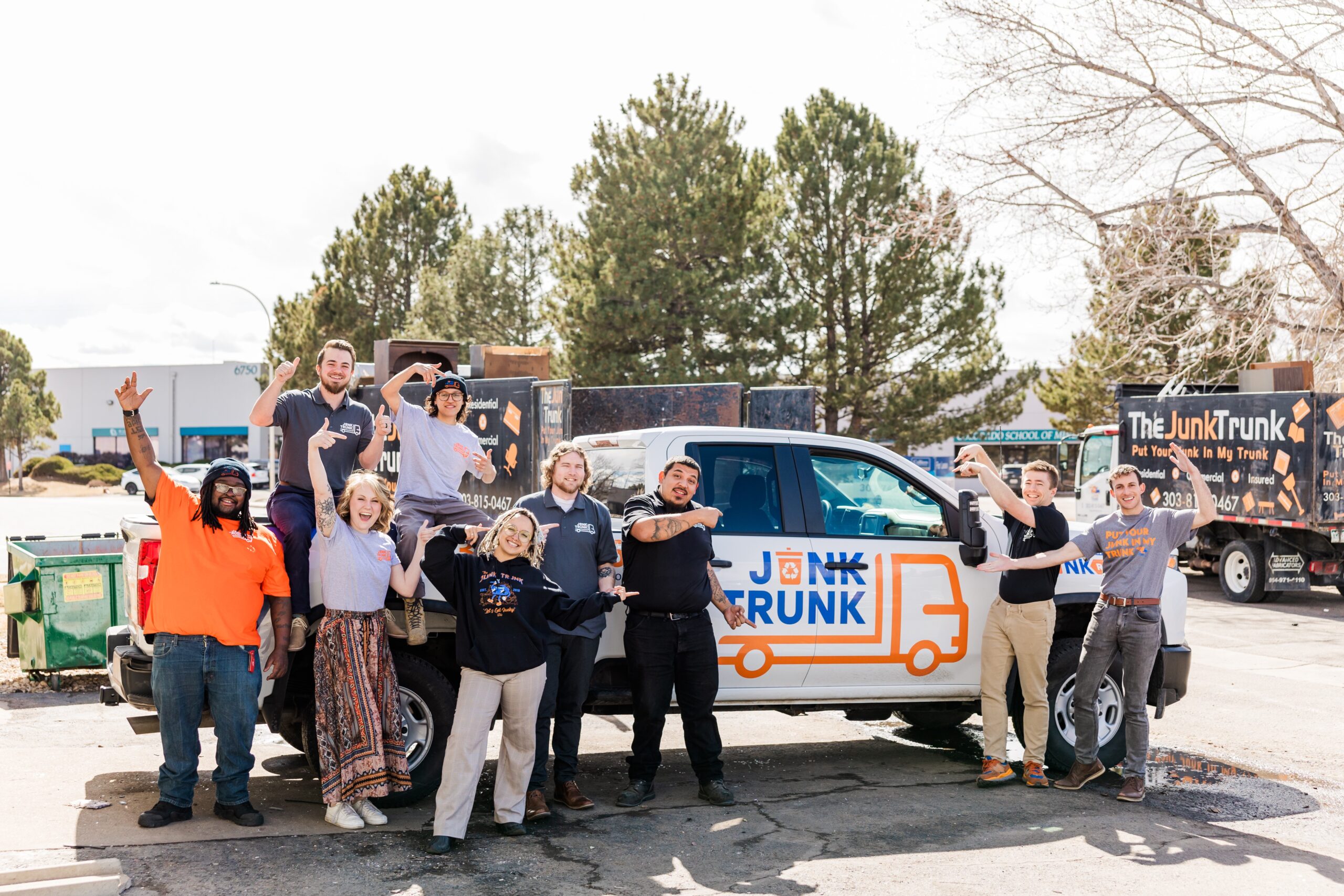 WHAT IS THE JUNK TRUNK DOING TODAY?
CONTINUING TO GROW EVERY DAY, WE'RE CLOSER TO OUR GOALS THAN EVER!
With a fleet of 7 trucks, and 30+ motivated employees, The Junk Trunk is bigger and better than ever before! We are proud to have strong and passionate Customer Service representatives, an involved Community Outreach and Partnership Coordinator, and a creative Marketing team. More junk removal pick-ups are going to donation and recycling centers, thanks to a growing number of local partners who are equally as dedicated to sustainability as we are.
IT'S SIMPLE: WE FOCUS ON PEOPLE AND OUR PLANET.
Any productive movement starts with quality people. That's why we partner with organizations within the greater Denver community to employ members of their sober living communities, as well as finding employment opportunities for those that have recently come out of incarceration. But how do we help the planet? It's our mission to find new homes for our customers' old memories. We work extremely closely with Habitat for Humanity to find your items a second chance to spruce up someone else's home.
OUR PEOPLE
Customers, Community, and Staff
OUR PLANET
Donations Pickups, Impacting Lives